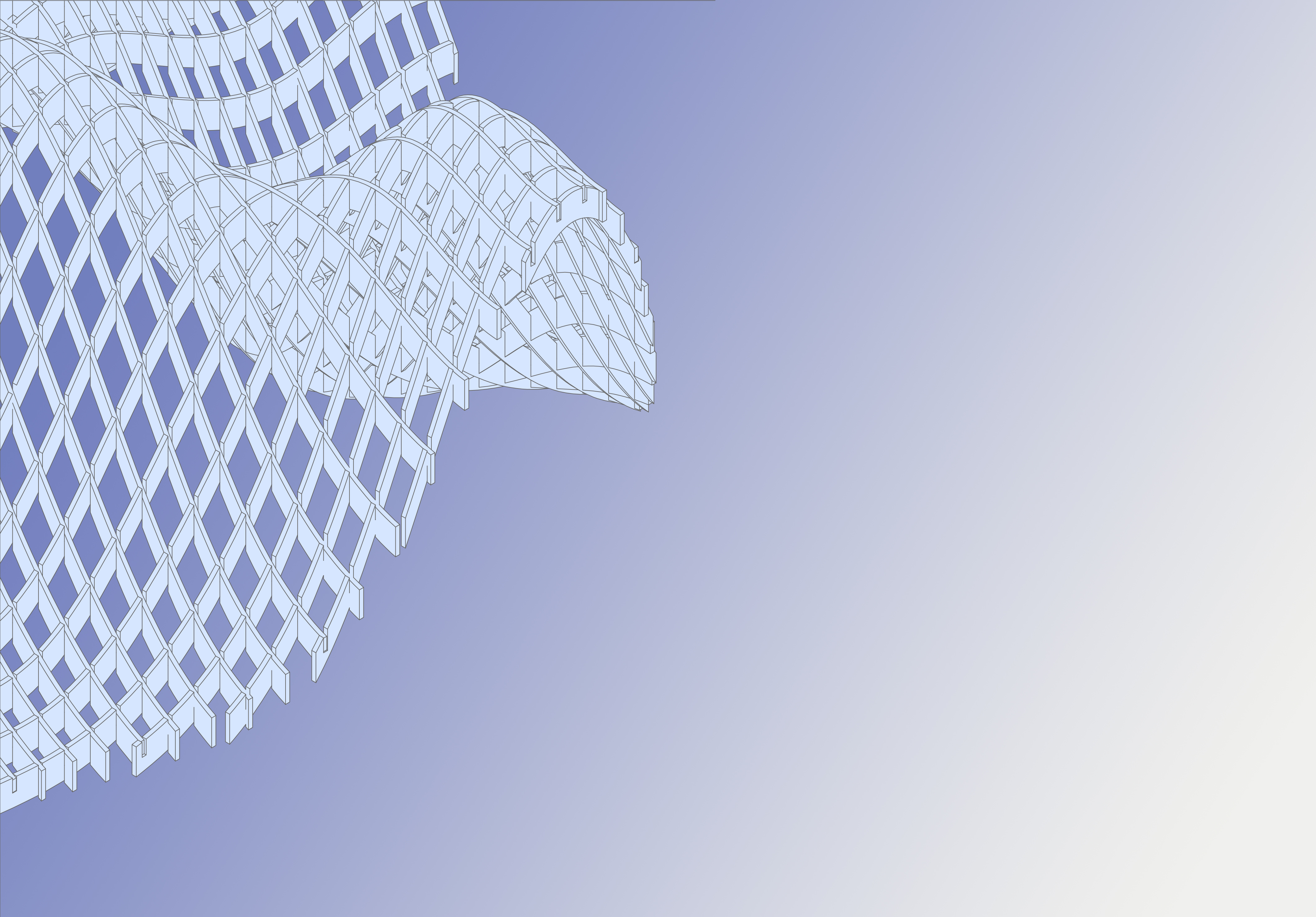 MAGIC CARPET
Parametric Cover (2017)

Temporary pavilion of 317 m2 located in the gardens of the Polytechnic University of Valencia. It covers the work of Damián Ortega, Inverted Pyramid, forming a new space for its contemplation and interaction with the visitor. Organically, it responds to the intention of covering the entire pyramid and adapting to the surrounding vegetation. With a maximum height of 9 meters, its structure, free of columns, is solved with 83 beams assembled in half wood.

It was born as an evolution of the studies on network structures with warped shapes carried out by Frei Otto. The continuous structure descends to form the walls of the pavilion, whose folds and deformations give rise to the three accesses that give the pavilion a great permeability with the surroundings. Inside, a textile mesh covers the entire roof, sifting the light and favoring comfort.